The story continues with the second journal.  This is an entry from her personal diary,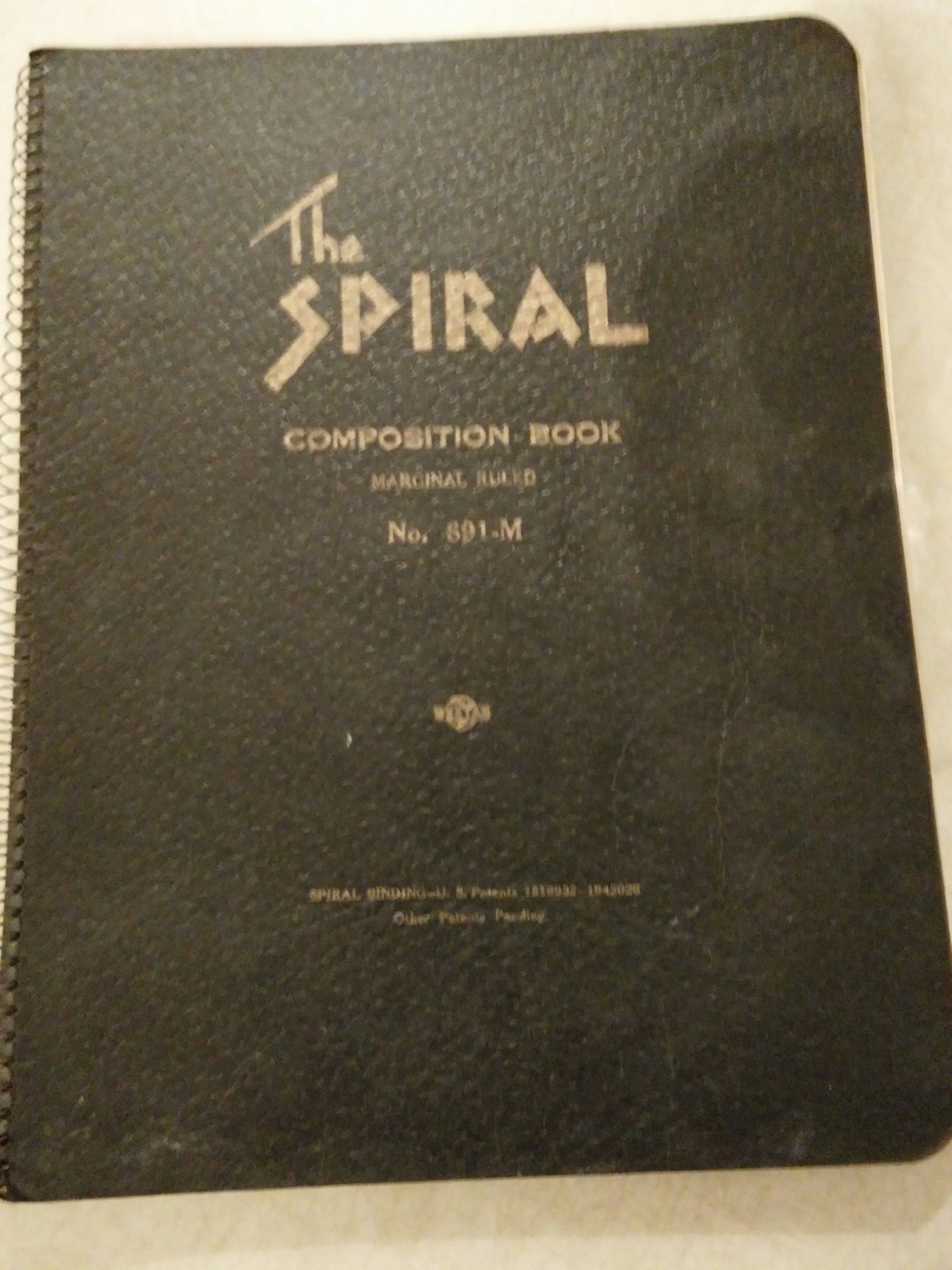 by Elizabeth Lancaster Carsey 80-years-ago. Click here to read more.
Letter from Carsey from Andrew Texas!  Doesn't know how much he got in a raise yet! He seems so far away now – about 200 miles from here!! Stayed away from S.S and church today to get rid of a cold – hope it succeeds!
Hello Elizabeth–
Yes sir, Andrews Texas is right.   18 miles from Seminole, 14 miles from Andrews, 54 miles from Hobbs, 206 miles from Rosewell, 44 miles from Odessa, 84 miles from Lubbock and 12, 526 miles from Hong Kong, China.  Isolation is the word.  The only saving feature of the whole thing is that Humble really splurged when they built this camp.  It has its own streets of company houses, a company owned and operated camp electric power plant, light and gas system, in fact all that it takes to make a civilized community as tho a little hunk of civilization had been picked up and placed in the waste lands of West Texas.  There even are street lights gas-lighted like city streets used to be years ago. There is a recreation hall with dances, Sunday school & entertainments are held.  Single men eat in a large boarding house supervised by the company.  And here I am.
Yes I got well after being sick for almost a week exactly. Saturday I rose and went to town for the first time.  The following Monday I went to work and heard rumors that I was to be transferred to this place and given a better job.  Thursday morning the Division Chief Clerk called out of Midland and told me to report to work at Andews, Texas and I came.
I have a much nicer place to stay here.  Of the 3 bunkhouses, one, the best one is reserved for office hands.  It has private baths, or rather a bath for each 2 rooms, and are furnished fair for bunk rooms.   I am just about settled in one of the the rooms with my radio working etc. , and almost am a regular part of the works here.  Just what my salary raise is to be I don't know; I would  not even say that I am going to get one but that is the general rumor that went with the change. 
My first trip to the Hamlet of Seminole was last night — with some roughnecks(persons who work on the drilling rigs) and I saw Martha Raye in "College Holiday" with the March of Time.  I liked the humor of the film.
I hope you can come to Hobbs sometime provided that you know far enough in advance to write me, for I could and would like to come up to meet you there. Your letter came yesterday after circulating around by Hobbs.  I have a friend, Bennie True, who wants to double-date with me some-time, and I was particularly anxious to introduce you to him.   The other day in Hobbs I went into Wackers Variety store for some miscellany and Evelyn Magrill waited on me.   You met her on the dance floor at Hobbs New Years' Eve night but I doubt if you remember — she was with McAlpin. She was particularly loquacious  I thought, in the store with me and I wondered what it was about.    It tuned out that she wanted me to get her a date with Bennie True, the fellow she used to go with before he was transferred from Hobbs. 
When I was sick I got a letter from Martha.  She told me all about her Spanish that she is taking in high school, what stories she was reading and what her test for Semester was to be over, and I must say that it made me homesick to be a Spanish teacher again.  It was an attractive letter and I intended to send it to you so you could get a notion of what sort of person she is, but I lost it.  All of which reminds me that I must answer it.  She said that Leslie Howard is to be in Dallas in April to play the Tragedy of Hamlet and that she was buying me a ticket for it. 
A fellow from Brownfield, Texas told me today that a very good friend of mine (or used to be a very good friend) is now Superintendent of Schools at Brownsfield — a fellow by the name of M.l.H. Baze.  Think I'll breeze up there & see him sometime. 
This is the plainest, flattest most unrelieved country I ever saw. Looking from the office windows is exactly nothing but flat country covered with bear grass and sagebrush with an occasional derrick.   Along in 1933 a person by the name of JL Ben Carsey came up here and bought from a big rancher the oil leases on  a tremendous ranch from J.S. Means. A wind-cat oil well was drilled by the company and it turned out successful.  Consequently, Humble oil owns the entire field.  Hence no town has risen and no motley group of companies has come in for Humble has it all cornered.  There are 2 company rigs running and they have wells & wells & wells to be drilled and there is no hurry about it, since no other company can horn in  on it. 
You must pardon the mistakes (typographical) that I have made.  This typewriter is a stranger to me. It has  little rubber gadgets on the keys that make it feel funny. 
And so goodbye — I must go take a bath. 
                                                  Yours-
                                                          Carsey
                                                            Box 181 Andews, Texas
Here's what else was happening 80-years-ago today
40,000 leftists marched in Paris in observance of the third anniversary of the 6 February 1934 counter-demonstrations. Prime Minister Léon Blum stood in the rain to review them