The Reverand James Preston Lancaster:   Born 1876 in Troup, Georgia – Died October 3, 1963 Colorado Springs, CO.  Married Elsie Whipple in 1908, Married Amy Whipple (Ty-Ty) in 1921.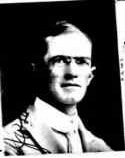 The Reverend JP Lancaster was a Methodist Missionary who traveled to Cuba and throughout Mexico for the Methodist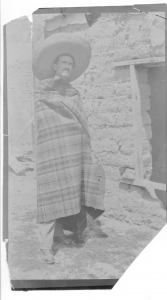 Episcopal Church.  In fact, Jaimie was the only  child in the family born in the United States.   Elizabeth said her father always wanted to be a preacher and told her when he was a boy he would preach to the trees.  Prior to his first marriage  he was as a circuit preacher.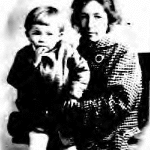 Elsie Whipple Lancaster: Born August 12, 1881 – Died May 11, 1919  Chihuahua, Mexico.
Amy Whipple Lancaster (Ty-Ty): Born June 18, 1979 – Died October 19, 1953   Ty-Ty stepped in after her sisters untimely death.
Elizabeth Whipple Lancaster: Born July 8, 1909 Camaguey, Cuba  – Died April 12, 2009 Colorado Springs, Co  Married William Arnold Carsey January 1938
Elizabeth Lancaster Carsey, 99, formerly of Flagstaff, died on April 12, 2009, in Colorado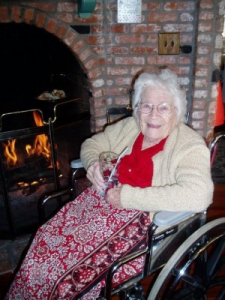 Springs, Colo. She was born July 8, 1909, in Camaguey, Cuba, to missionary parents. She was the first of five children.
Elizabeth spent many of her young years in Mexico as her parents ministered and taught at missionary schools. They were teaching in Chilhuahua, Mexico, during the Mexican Revolution and were ordered to leave Mexico because of attacks from Pancho Villa's forces. Her younger sister was born on the last train to leave Chiluahua that took Americans to safety.
The family returned to ministry in Mexico later. Her mother died in Chiluahua, Mexico, when Elizabeth was nine years old. The family later lived in West Texas and New Mexico where she graduated from high school in Roswell, N.M. She attended DePauw University in Greencastle, Ind., where she received her bachelor's degree in teaching, majoring in English and music.
She married William Arnold Carsey in January 1938, and they were teachers in El Paso, Texas, and Seminole, Texas, also teaching in Arizona in Many Farms and Chinle.
In 1975 they retired to Flagstaff, where Elizabeth became known as the Smokerise neighborhood "grandma" and taught countless children piano.   Click here to read more.
James Mervin Lancaster: Born July 5, 1911 in Trinidad, Colorado –  Died December 26, 1995 . Married Josephine Alton Lancaster  on October 4, 1938.   He worked as a safety engineer for the government nuclear facility in Mercury, Nevada located just outside Las Vegas.
Diantha  (Ditty) Mayra'n Lancaster: Born October 4, 1913 Lake Myran, Mexico, Died October 15, 2005 Colorado Springs, CO.  Married Harold Gates December 25, 1934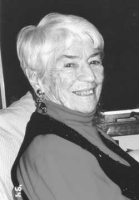 Ditty was born October 4, 1913 on a refugee train coming out of Mexico during a revolution. By the time she was two months old, she had been in two countries, traversed the Gulf of Mexico, and traveled over 2000 miles. Ditty spent her early years in Mexico and Cuba with her missionary parents, the Reverend and Mrs. James P. Lancaster, and her four siblings. The children were all bilingual, and Ditty, as a kindergartner, was called upon to serve as interpreter between the English-only speaking missionary teacher and the Spanish-speaking students. Ditty's musical gifting developed naturally, among a family with five children where each of them played at least one instrument, and all sang continually. Many times they were the choir and the orchestra for their father's church services. Ditty graduated from the University of New Mexico with a Bachelor's degree in music, going on to conduct school bands and teach instrumental music. -Click here to read more.
Jonathon Preston Lancaster: Born April 6, 1917 Havana, Cuba – Died October 15, 2009 Austin, TX  Married Judith Pickle
Jonathan Lancaster Born April 6, 1917 in Havana, Cuba to Methodist missionaries James Preston and Elsie Mary (Whipple) Lancaster, Jonathan Lancaster died peacefully October 15, 2009, surrounded by family and love. As a "PK", Jonathan lived in numerous small towns in Mexico, west Texas, and eastern New Mexico, where he stayed long enough to be named the state viola champion. After graduating from Van Horn (TX) High School in 1934, and the Texas College of Mines (now UTEP) in 1939, Jonathan worked in a Houston settlement home for a year before enlisting in the Army Air Corps in 1941, finishing basic flight school December 6, 1941.

As a WWII bomber pilot, he primarily flew anti-submarine patrols before being shipped to the Pacific theater in 1945, where, after he flew just one bombing mission, the Japanese surrendered. Along with his war bride, Judith Pickle, and family, Jonathan returned to school for graduate work in Austin. After earning his master's in music, he taught school for 20 years in Port Neches and Kermit before leaving the teaching profession to sell school supplies, from which he retired in 1981.  Click here to read more.
Mary Josephine Lancaster: Born March 15, 1919, Chihuahua, Mexico -July 31, 2017
Mary Josephina Lancaster was born in Chihuahua, Mexico in 1919 and was the last of 5 children.  Her mother, Elsie Lancaster, died three weeks later.   Mary Jo got Rickets from poor nourishment and the family had to go back to the states to get her treatment. Mary Jo attended New Mexico State University in Las Cruces, New Mexico.  It was there she met Joseph Edgar Bennett, and they were married on  Sept 1st, 1940.  Mary Jo taught Elementary school for 27 years in Colorado Springs.  As of August 2014, she is 95 years old and in good health – regrettably she passed away July 31, 2017 at the age of 98.