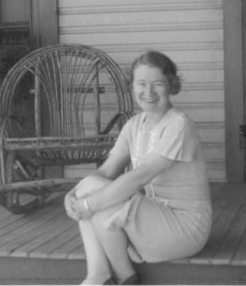 Elizabeth Whipple Lancaster Carsey was my grandmother.  She was born in Camaguey,  Cuba July 8, 1909, the daughter of a Methodist  Missionary.  She was the oldest of 5 children.
Her siblings were Jaimie, Diantha (Ditty), Jonathon (JP) and Mary Jo.  They were raised in the West by her father and Aunt Ty-Ty who stepped in as a mother figure after her mother's  sudden death in 1919.   The Lancaster family life was consumed with church and music.
Elizabeth went onto obtain a college degree and became an English teacher.  Her first job was in Gallup, New Mexico and in 1934 she moved on to a school in Roswell, NM.   Everyone in the family spoke fluent Spanish and they loved the Mexican heritage.   Most of her life was spent living in the Western United States.
My mother gave me a few of  my grandmother's journal's after her death Easter Sunday 2009.   I was recently motivated to read them after some posts about her on social media – something she never knew existed!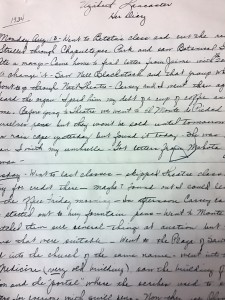 I realized the journal Mexico Summer happened exactly 80 years ago.  This was the summer she met my grandfather while she was taking a few classes in Mexico City .  What a different world it was then!
I will replicate her words as she wrote them each day .  You will soon see she is a much more exquisite writer than me.  I will add notes if needed as comments on the post only.   Hopefully I will be able to add some photographs as well.
I must admit, although I know how things turned out for this 25-year-old family girl,  working hard and looking for love in the Wild West – the journal was hard to put down. I sincerely hope you find it as engaging, witty and insightful as I did.