(This is an entry from the journal entitled Mexico Summer written by Elizabeth Lancaster Carsey 80-years-ago.  Click here to read more)
Got up at 10 – sent money orders to Whitmore and Smith for Dad's book by Kagama and to Good English Magazine.   It is a gorgeous day do I walked around a bit.  Fixed some pictures
in a new album. Went to Velma's & stayed to supper.  Took an angel food cake from the cafeteria.  It was luscious!  I think this is the last page I'll write in this book – Adios!
*editors note – This is the final page of the Journal Mexico Summer. I am in the process of turning this into an e-book.   I will link the book to this website when it is complete. In the meantime there's good news!  I have Grandma's Diary that begins on January 12, 1936. 
Here's what else was happening 80-years-ago today
A new Saturday Evening Post and New Yorker
The Oberkommando der Marine was formed in Germany.
The Executive Order on the Reich Tax Law forbade Jews from serving as tax consultants in Germany.
War and storms take many lives in Europe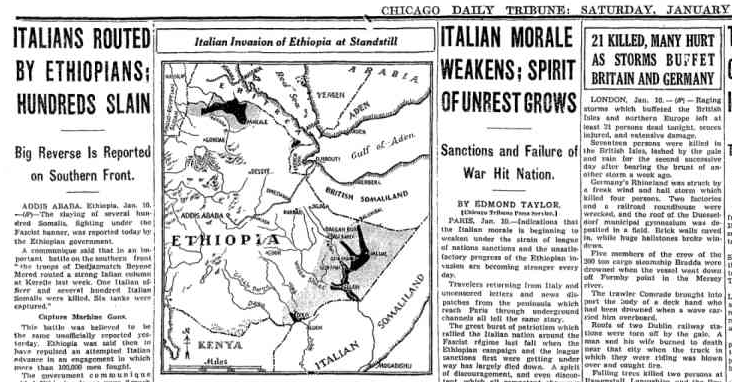 The Warner Bros. short cartoon I Wanna Play House was released, the first with "target" titles.