(This is an entry from the journal entitled Mexico Summer written by Elizabeth Lancaster Carsey 80-years-ago.  Click here to read more)
No New Year's resolutions for me except one or two – I've found out I'm too  bossy and crabby – away with that, anyway!  It is almost a resolution that I teach somewhere else next year!  Saw Durrills, Durhaus and several others.
Heard 1st half of S.M.U – Stanford game at Monks – the rest at home – glad I didn't bet!
Put glycerine and bay rum on my hair this morning. Letter from Mary O. 
Here's what else was happening 80-years-ago today
Wacky weather was a big story in 1935
Space Rockets that could go to the moon on the minds of scientists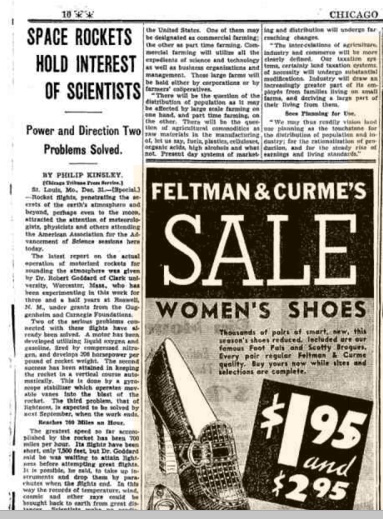 A new law went into effect in Nazi Germany barring women under 35 from being employed by Jews. 10,000 women lost their jobs as a result.
Stanford Indians defeated SMU Mustangs 7-0 in the 22nd Rose Bowl.
In the 2nd Orange Bowl, Catholic University Cardinals beat Ole Miss Rebels 20-19.
Butlins was founded in the United Kingdom.