(This is an entry from the journal entitled Mexico Summer written by Elizabeth Lancaster Carsey 80-years-ago. )
Card from Dit says Long Beach is great.  I have washed and ironed  every day. "Forty Two" last night.
Here's what else was happening 80-years-ago today:
A deadly tornado and more flooding.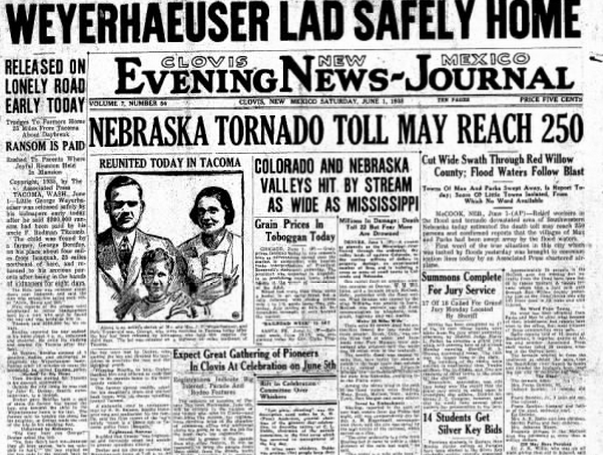 A new Saturday Evening Post.