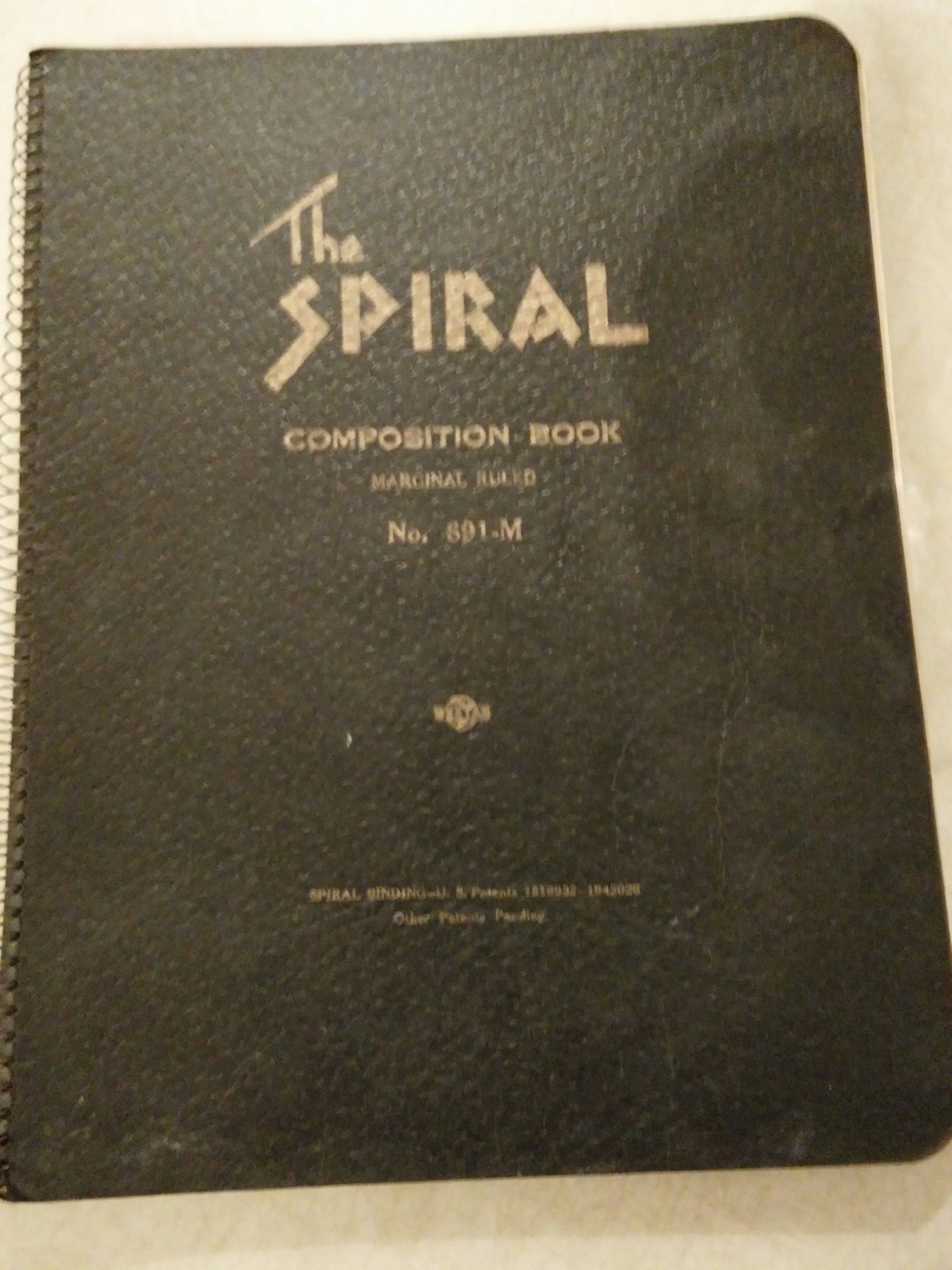 The story continues with the second journal.  This is an entry from her personal diary, by Elizabeth Lancaster Carsey 80-years-ago. Click here to read more.
My first day of teaching Spanish in Roswell and all's well but that isn't most important!
 Saw Elmo Wolfe at the P.O. and he invited me home for supper.  Linda Jo us teaching at East Grand Plains.  After supper Elmo and I went to Lenore's to discuss some of the questions he'd brought out in his sermon the day before.  Wish I'd heard it!!  We do not need creed or ceremony – they are an escape measure for the real issue – Harmony!  We live fully, intelligently and freely in tune with God or Supreme Power.  That does away with organization as such.  Spoke of the new kind of "revival" worked in Artesia.  Discussed the miracles of Jesus vs. His temptations and answer to the people's plea for a "sign" A person must be in complete harmony with God and his surroundings and know himself.  Then he can begin helping others.  There is no standard or judgement, Each does as he thinks best without relation to anything else! Preacher not necessarily closer to perfection than others.  Things in religion which cannot be explained and accounted for intelligently, must be done away with so as not to cloud the main issue.
It rained torrents and we made fudge at 10:30.  Hope Elmo doesn't shift to  one side in his views because I think he has the solution for the church of today.
Here's what else was happening 80-years-ago today
Hurricane 15 reached a peak intensity of 105 miles per hour (169 km/h)  while located about 500 miles (800 km) southwest of Bermuda.
Republican National Chairman Henry Prather Fletcher is on the cover of this week's Time Magazine
The lettuce strike in Salinas, California continues
The Nationalists took Maqueda after a three-day battle.
The German military began its largest maneuvers since 1914.
The 17th session of the League of Nations Assembly opened in Geneva.The Council wrestled with the question of whether Ethiopia should be allowed to keep its seat