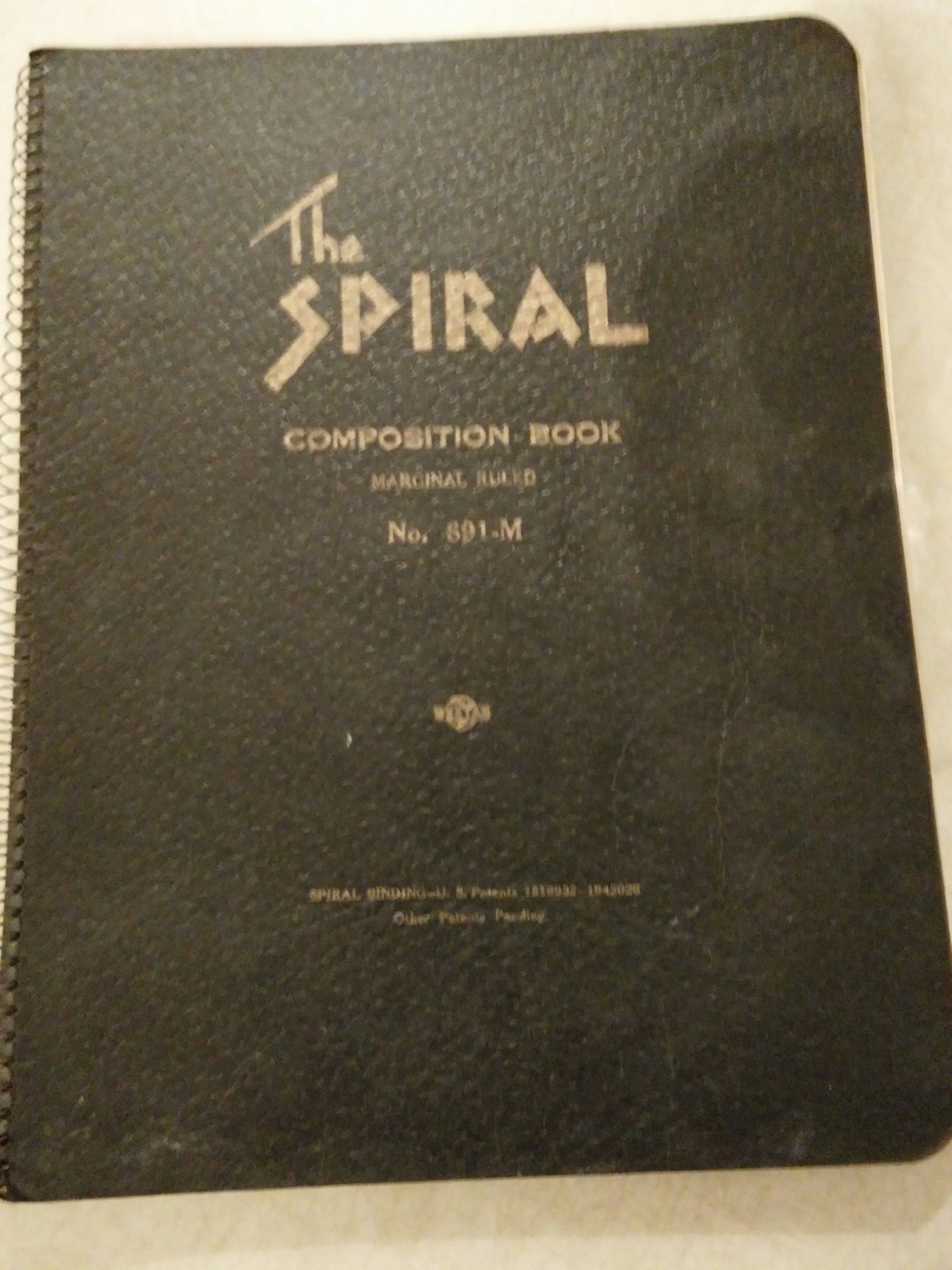 The story continues with the second journal.  This is an entry from her personal diary, by Elizabeth Lancaster Carsey 80-years-ago. Click here to read more.
Off to El Paso with Harps and Lenora Shafer at 6 A.M. Arrive noon at Mrs. Dauner's  (Lenora's Aunt) at 3717 Nations . Phone Jaime and Dit – Dit is at 1009 N. Stauton at the Mahlou Apts no 3.  Seventh house the child has lived in since she
married.  Saw "Mr Deeds Goes to Town" in the P.M. with Jaime, Dit n Mary Jo.  Jonathon arrived at 4:30.  Went to Jaime's place at Mrs. Andrews on Trowbridge.  She has gorgeous flowers of every kind.  Symphony with Stokowski, Leopold that night.   Enjoyed it immensely and thrilled by the "new" music. Saw Rowaina but she didn't see me.   Saw Miss Anderson and her pal from Pecos who were in Mexico City last year.   Paul Zink there too.   Harold n' Jaime joined us and Jonathon decided to stay at the Gateway.  Lenora's folks came to take her to Juarez and we went to the Spinning Wheel.  Biggest drinks ever for a dime.  Freddie and Sally were there too.  To bed about 1 A.M.
Here's what else was happening 80-years-ago today
A new New Yorker and Saturday Evening Post
It's Anzac Day in Australia – marking the  first major military action fought by Australian and New Zealand forces during the First World War.
The Battle of the Ogaden ended in Italian victory and Mussolini inaugurated the new planned town of Aprilia, Lazio.
Arsenal defeated Sheffield United 1-0 in the FA Cup Final at Wembley Stadium.
The Arab Higher Committee was established.