(This is an entry from the journal entitled Mexico Summer written by Elizabeth Lancaster Carsey 80-years-ago.  Click here to read more)
Left Van Horn at 4:30. Jamie told me he thought he had a chance at the El Paso office in Chemistry!  Surely hope so!  At Pecos saw Bill MacDonald from Vegas – Rode part of the way with one of our negro teachers.  Got here at 12.  Ate lunch – Slept nearly all the time until 8 – Alyce Claire came then. She had a grand time.
Here's what else was happening 80-years-ago today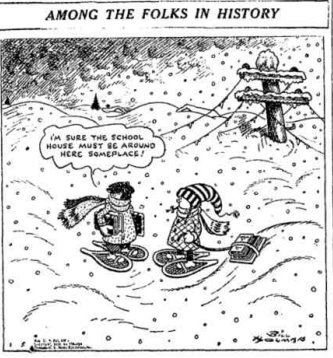 Second Italo-Ethiopian War: Italian planes bombed Degehabur.
The radio drama Famous Jury Trials premiered on WLW in Cincinnati, Ohio
Science is examining evolution