(This is an entry from the journal entitled Mexico Summer written by Elizabeth Lancaster Carsey 80-years-ago.  Click here to read more)
Sent in the 2nd installment of insurance ($30.00) today – Only one more payment for this year!  This time next week the exams will be under way!  I wrote a letter to Carsey tonight – just a card – to see if it gets a rise out of him.   I am not so sure when I'll get up the nerve to send it!
Here's what else was happening 80-years-ago today
An earthquake centred in Túquerres, Colombia killed 250 people.
The Democratic National Committee endorsed U.S. President
Franklin D. Roosevelt for re-election in 1936
Guns sale motives are being questioned.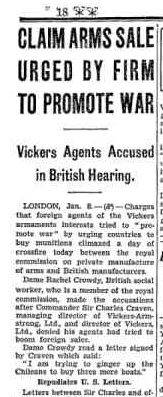 Construction continues on the Golden Gate Bridge