(This is an entry from the journal entitled "Mexico Summer" written by Elizabeth Whipple Lancaster Carsey 80-.years-ago)

Teacher's meeting at 9 with the same sort of talk that teachers have always heard. Earnest Harp takes Mr. Corum's place at Sr. High and Miller takes Earnest's.  Don't know who takes Miller's or Hubbard's – Hope they are nice and unmarried. Ate lunch at Mrs. Martens but went back to school in the afternoon.   Saw Leanore Shafer, Harriet Poorbaugh, and Charlotte St. John and heard some gossip.  Harriet had been in Chicago, Charlotte in New York and Boston and Leonore at Pine Lodge.  Met a friend of Mary Owensby who lives in Charlotte's old room and he took us to Kipling's for drinks.
Here's what else was happening 80-years-ago today:
A deadly  Labor Day Hurricane hits South Florida with winds of 185 mph. More than 400 are feared dead in the Keys alone.   It is classified as  the third most intense Atlantic cyclone on record and the strongest to ever hit the U.S.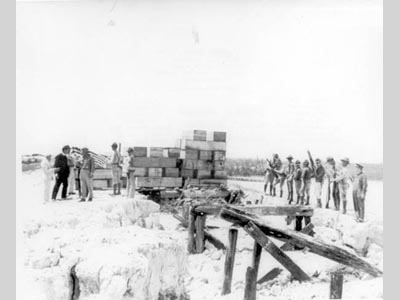 A new Time Magazine. with tennis' Don Budge.