(This is an entry from the journal entitled "Mexico Summer" written by Elizabeth Whipple Lancaster Carsey 80-years-ago)
No post Today
Here's what else was happening 80-years-ago today:
Washington surgeons began x-raying 10, 000 people as part of a campaign to reduce the number of deaths from tuberculosis.
Manuel L. Quezon is on the cover of Time Magazine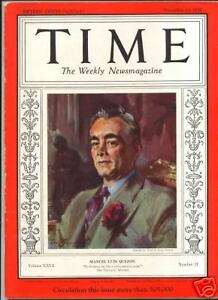 Japan proclaimed the puppet state of East Hebei Autonomous Council in northern China.
After 11 years in exile, the newly-divorced George II returned to Greek soil as King of the Hellenes at Corfu from London.
Brazil declared a state of siege to fight a leftist uprising in the country's north.
The Mayor of Berlin,  Heinrich Sahm was expelled from the Nazi Party because his family was said to have bought from Jewish shops.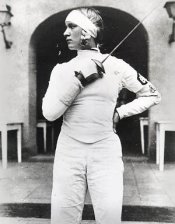 German Olympic officials said that fencer Helene Mayer, despite being half-Jewish, would be allowed to compete for Germany in the 1936 Summer Olympics.
Nazi Germany forbade Jewish artists from working under pseudonyms