(This is entry from the journal entitled "Mexico Summer" written by Elizabeth Whipple Lancaster Carsey 80-years-ago)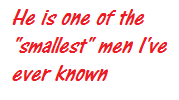 Letter from Ty-Ty saying she wanted me to go to Van Horn next weekend!  Hope we can.  Betty and "Harry" Black came up and played Bridge – Bud was here but I believe he is discouraged with us. He is one of the "smallest" men I've ever known. Small-minded I mean!  And he takes such pride in his small ideas and ideals.
Here's what else was happening 80-years-ago today:
Sir Samuel Hoare is on the cover of this week's Time Magazine.
British delegates told the five-power committee at the League of Nations that Italy's conditions were unacceptable.
The first two known victims of the Cleveland Torso Murderer were found.
Harry Guggenheim, Robert Goddard, and Charles Lindbergh (second, third, and fourth from left) at Goddard's rocket launch tower in Roswell, New Mexico. Goddard was trying to launch a liquid filled rocket.